We do a range of gas-related work. As Wellington's foremost gas fitters, we have ample experience in gas heater repair, gas installations and gas system maintenance.
Chances are you'll need your gas system looked at sooner than later. For your own peace mind call us and we'll be over to check the system is functioning normally.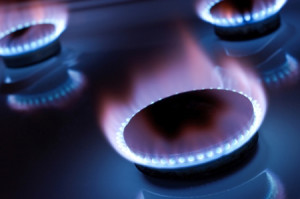 Whether you're renovating your home or building a new one we can offer advice and gas installation assistance. A safe gas installation not only enhances the safety of your home, but also cuts down on costly renovations and repairs. With the experience gathered in the gas fitting industry and our compliance with the section 57 of the constitution (governs endorsement of gas fitting appliances), we offer you of the safest and most affordable Wellington gas fitter services.
Our attention to details and dedication to conforming to the highest safety standards gasfitters makes us one of the best solutions for all your gas fitting needs. We are fully capable of working on commercial, industrial and residential buildings with extensional services to caravans and temporary fixtures on catering tents for major outdoor events.
To ensure that all our Wellington gas fitters are capable of handling all your emergency repair requests, we deploy teams on a fully equipped van with all the tools needed to handle most gas fitting issues on the spot. Combine this with the sheer skill of our field agents and you get the most outstanding on call gas fitters in the entire city. By ensuring that all our teams have the latest tools and understand modern technology gas system components, we put ourselves in pace with the technology, meaning that we will always have a solution no matter how modern your gas system might be.
We offer services like gas cylinder replacement, central heating installation and repair, gas hot water and gas cooker repair, maintenance or installation services. Get in touch today on 04 831 0753 for a free gas fitter Wellington quote or further clarifications on any of our services. You can also contact us on the same number if you are interested in emergency plumbing or have any queries regarding heat pump installations. We always deliver – all you need to do is to ask.
We can also repair your gas system – most frequently repairing and maintaining your existing gas fixtures. We'll advise also whether your gas fixtures need replacing and suggest suitable replacements.
Our team of expert gas fitters in Wellington know their way around residential, industrial and commercial buildings – no matter the size of the task, we're never daunted.
When it comes to gas fitting, corners must not be taken and we use only top grade products. As a point of company pride, we conduct our work to the highest industry standards.
It's better to be safe than sorry. Call now and one of our master gas fitters we'll help solve the issue:
04 831 0753